Follow America's fastest-growing news aggregator, Spreely News, and stay informed. You can find all of our articles plus information from your favorite Conservative voices. 
---
If there was ever anything more important than tossing Democrats out of office, it's tossing RINOs out of office. They have allowed Tlaib and Alejandro Mayorkas to remain relevant and the are complicit destroying this great nation of ours. Allowing Tlaib to remain in the House s an affront to all human decency. The argument that Israel is the homeland of the Palestinians is just false from the word go. And notice, none of the Muslim countries in the Middle Est have allowed Palestinian refugees into their country.
Jews have had their home in the area known as Israel today since Moses led them out of Egypt and into Israel over 3,400 years ago. So profound a transformation of the sense of self of the Arab population of Palestine, which began during the years immediately before World War I and intensified immediately after it, resulted in the emergence of a Palestinian national identity where a few decades before no such thing had existed.
Tlaib, the Michigan Democrat is a member of the Palestinian American Congress group on Facebook. The group is hidden from non-members and does not appear on the platform's search engine, though Fox News Digital was able to gain access to it. It is virulently anti-Semitic and they praise terrorism almost as much as many Democrats, including Biden do.
One member of the group posted the following:
"Since yesterday I have been attached to the TV watching the news," one group member posted on Oct. 10, addressing the "American Media" and saying, "You, and the people directing you, are the problem, you created it almost 100 years ago, made it official 75 years ago and you have been feeding its flam ever since."
"You consider Hamas a terrorist organization and I am not going to argue with you at the same time you have been broadcasting that they have been killing women and children, guess that is what terrorists do at the same time no mention to the killing of Palestinian women, children and entire families killed on a daily basses (sic) by the [peace-loving] state of Israel using American gifts of weapons and jet fighters."
"Yesterday I didn't see Hamas I saw the grand kids (sic) of the refugees that ethnically cleansed from their homeland attacking the grand kids (sic) of the colonists whom sent them to diaspora."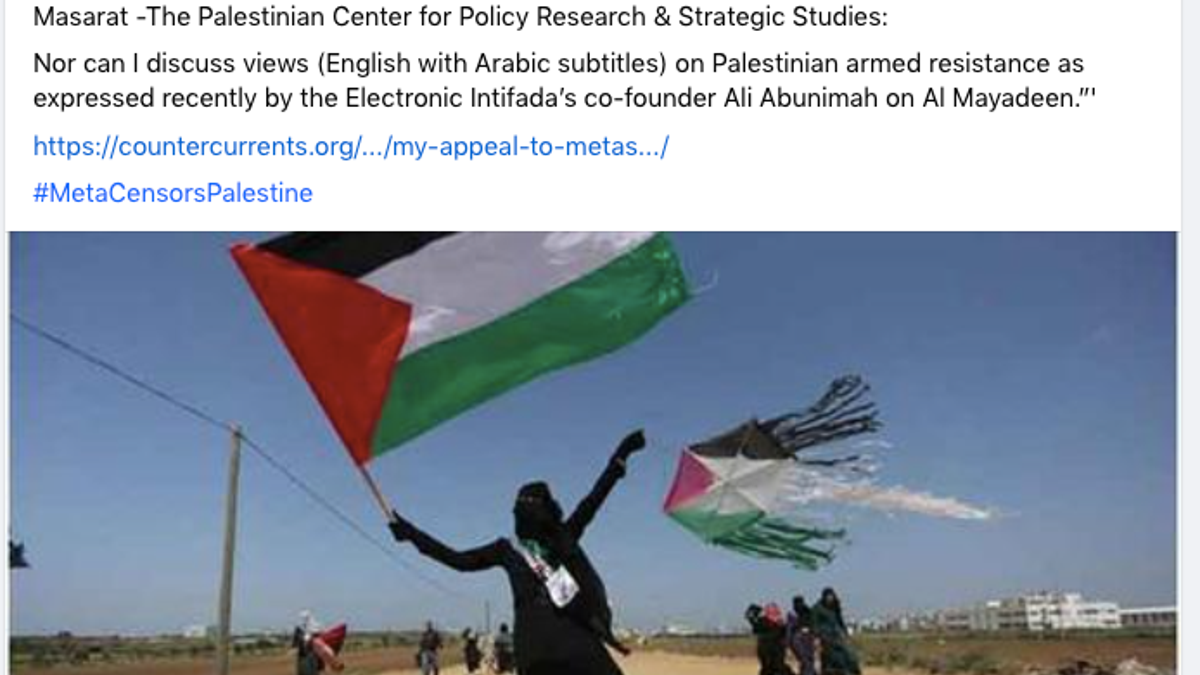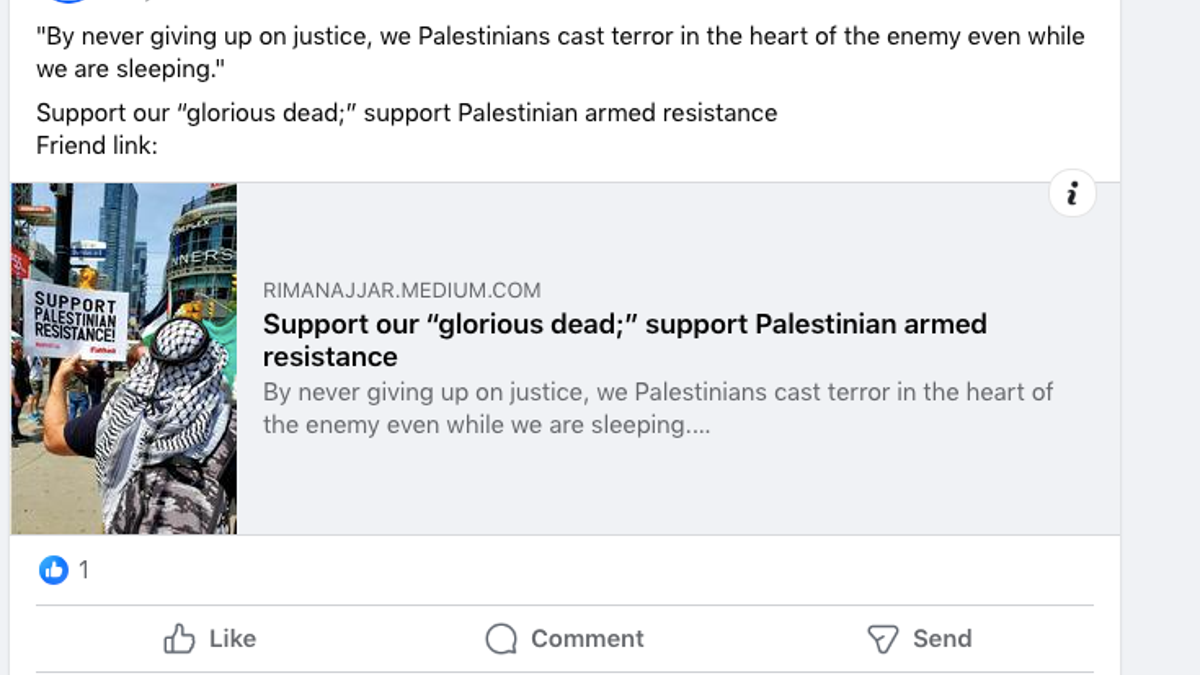 Tlaib became a member of the group six years ago and posted in it during her 2018 congressional campaign. The following year, she came under fire after a report in the Daily Caller News Foundation revealed her membership and the slew of antisemitic posts in the group.
Tlaib is the only Palestinian American in Congress and has faced scrutiny over her comments after Hamas' bloody invasion and the ensuing war. In a largely symbolic gesture, the House of Representatives voted to censure her in a 234-188 vote last week as a formal public rebuke of her most recent anti-Israel comments made in the wake of the Jewish nation's battle against the terror group. Her congressional office did not respond to Fox News Digital's request for comment.
Tlaib has a long history with Abdel-qader, the founder of the Palestinian American Congress group, who has repeatedly promoted antisemitic conspiracy theories over the years. He previously shared a video that called Jews "satanic" and questioned whether 6 million of them had died in the Holocaust. He later walked back those comments.
Abdel-qader has participated in several fundraising events with Tlaib over the years and has also appeared in several pictures with her posted to social media accounts.
Since Israel launched a counterattack against Hamas, Abdel-qader has attended pro-Palestinian protests in the United States and has posted anti-Israel messages on his Facebook page.
For example, on Oct. 19, Abdel-qader posted: "Israeli Nazis air strike (sic) on Ahli Arab Hospital killed more than 500 people stop the massacre now."
In reality, a failed rocket launch from the Palestinian side was responsible for hitting the hospital. Despite this, Tlaib and others repeated the falsehood that Israelis struck it, even after reports had shown that was not the case.